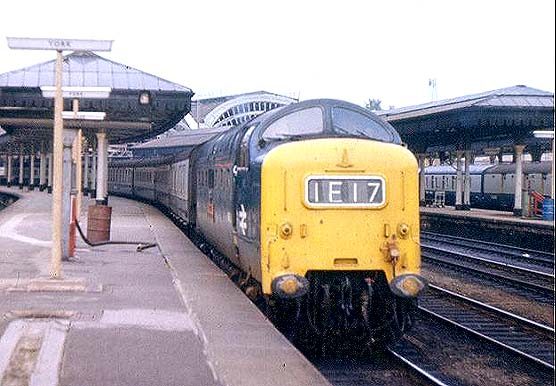 0161 - Photo: Don Burgess.
The 1E17 10:35 Aberdeen - King's Cross "The Aberdonian" waits the road at York on what is believed to be the 20th September 1972 with Deltic 9006 "THE FIFE & FORFAR YEOMANRY" in charge.
9019 was in charge of 1E17 at Newark and it is possible the locos changed at Doncaster as 9006 entered Doncaster Works with flashover damage on the 21st September - it is also possible that the loco in the photo is 9019, but it is very hard to tell. 9019 was, however, carrying 1S42 in the rear headcode when it passed Newark a service it did work on the previous day!!