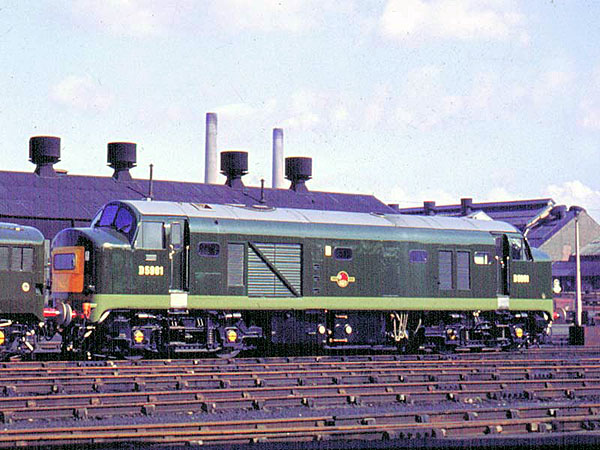 2100 - Photo: Unknown.
D5901 is seen at Doncaster Works around April time in 1965 following refurbishment at Vulcan Foundry, Newton-le-Willows. The locomotive had been taken out of service in July 1963 and sent to Vulcan Foundry for refurbishment to prototype loco DP3. The overhaul would of included the fitting of a 'U' type engine as a trial for a high-speed engine of compact size. Much work was carried out at great cost, however, the project was abandoned and an order to convert D5901 back to a class 23 was issued on 6th December 1963. D5901 did not return to service until April 1965 when, it is believed, this photo was taken.
Apologies to the photographer/contributor of this photograph as details have been lost.