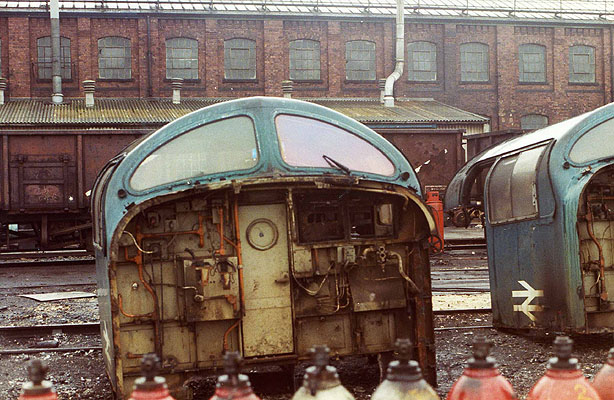 2069 - Photo: Arthur Usher.
Former Haymarket machine 55013 (D9013) "THE BLACK WATCH" was reduced to scrap at Doncaster Works during December 1982. Here both cabs await further breaking...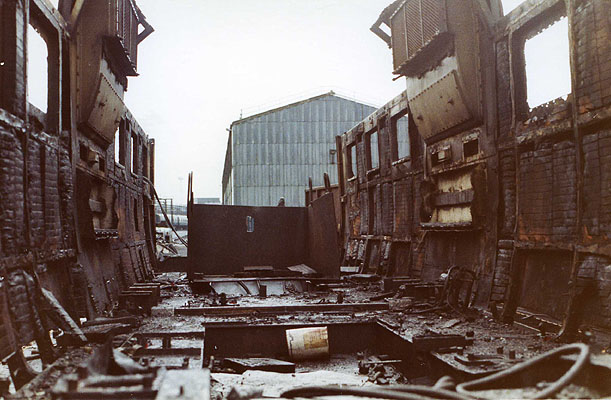 2068 - Photo: Arthur Usher.
...Into the belly of the beast: the rusted hulk of 55013, showing an oil sump to one of its power units closest to the camera, awaits scrapping during December 1982 at BREL Doncaster Works.