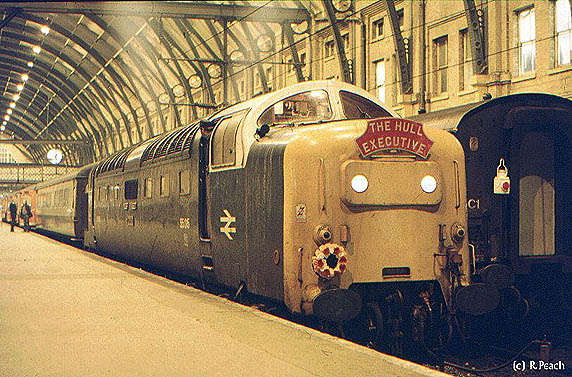 0954 - Photo: Bob Peach.
From the 5th January 1981 the 1A04 and 1D04 "Hull Executive" services became HST diagrams and in honour of the sterling work which the Deltic locomotives had provided for the service, since inception in 1978, the final week of loco hauled services were marked with the re-appearance of the titled services headboard. On Monday 29th January 1980 55015 (D9015) "TULYAR" began the week of celebration carrying the headboard on the 1D04 17:05 King's Cross - Hull service, and on Friday 2nd January 1981 is seen here with the final 'official' 1D04 "Hull Executive" service. The Saturday and Sunday services were not officially titled, however, the headboard was carried up until 55007 departed King's Cross on Sunday 4th January with the very last loco hauled 1D04.
Note 55015 was carrying a wreath in honour of the final official service and it is ironic that exactly one year later 55015 would depart King's Cross once more carrying a wreath when it powered the very last BR Deltic hauled train the "Farewell Deltic Scotsman"...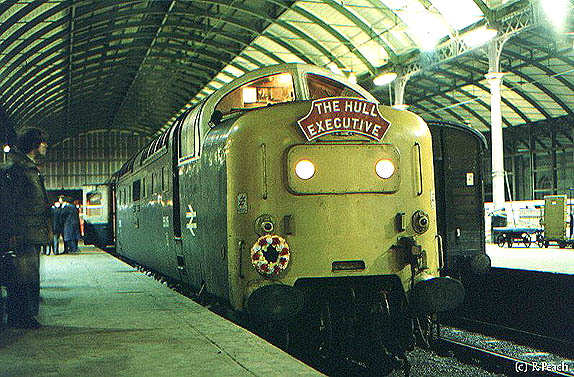 0953 - Photo: Bob Peach.
...The final official "Hull Executive" at Hull after arrival from King's Cross behind 55015.