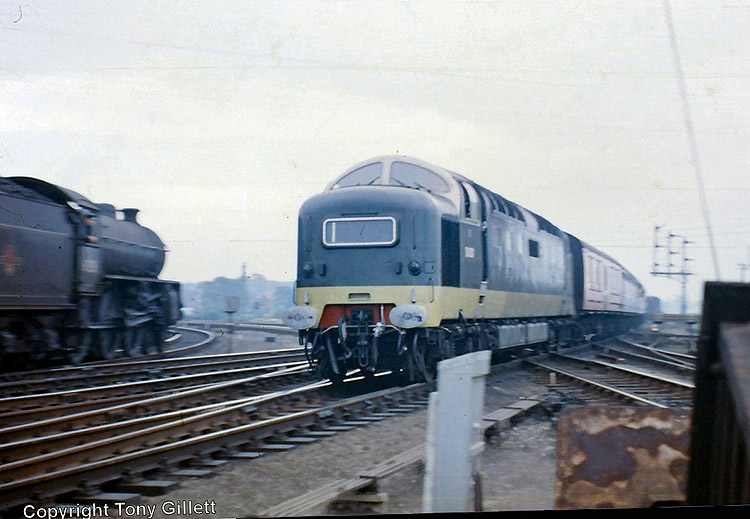 2290 - Photo: Tony Gillett.
D9001, as yet un-named, approaches Retford with the 1N62 08:25 King's Cross - Hull service, which it would power as far as Doncaster, as an unidentified B1 takes the lines towards Lincoln...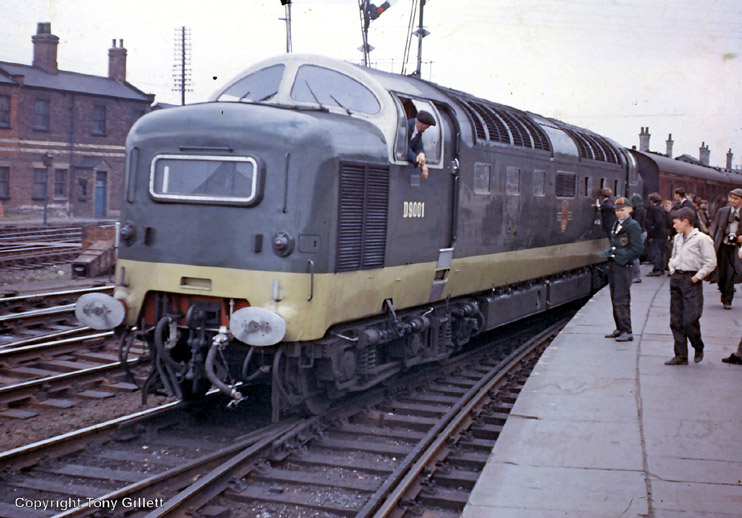 2289 - Photo: Tony Gillett.
...It is 14:00hrs on Saturday 20th May 1961 and new build D9001 has plenty of admirers as it pauses at Retford with the 1E29 12:20 Hull - King's Cross train, which it had worked south from Doncaster.