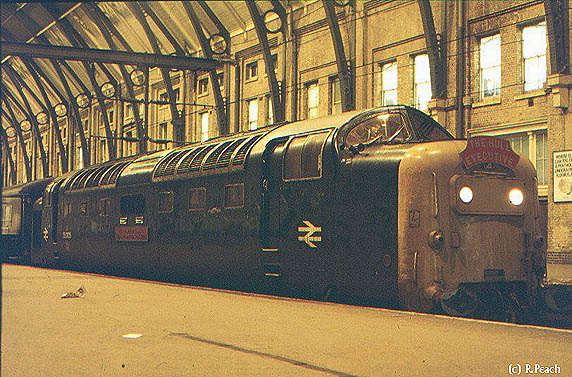 0959 - Photo: Bob Peach.
55005 (D9005) "THE PRINCE OF WALES OWN REGIMENT OF YORKSHIRE" at King's Cross on New Years Eve 31st December 1981 with the 1D04 17:05 King's Cross - Hull "Hull Executive"...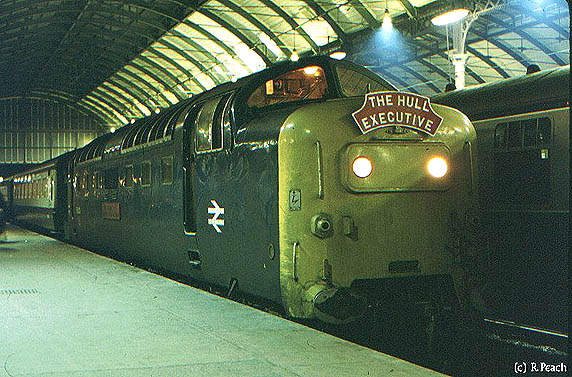 0958 - Photo: Bob Peach.
...55005 is seen again after arrival at Hull. The final week of locomotive operation for the 1A04 and 1D04 "Hull Executive" services kicked off on the 29th December 1980 with 55015 carrying the dedicated headboard on the 1D04 service. Thereafter the headboard was carried on all services leading up to the final 1D04 on Sunday 4th January 1981.