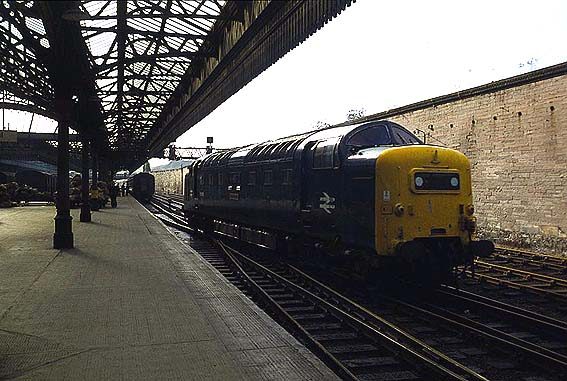 0787 - Photo: Nigel Petre.
On Sunday 24th September 1978 Haymarket depot put 55009 (D9009) "ALYCIDON", restricted to one power unit only, to good use on the 09:00 Edinburgh - Inverness service as far as Perth. Seen here being removed at Perth...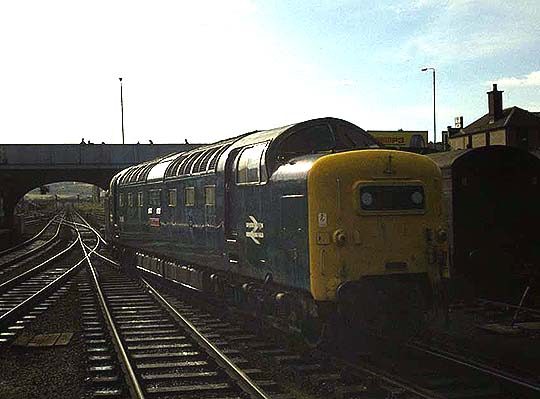 0786 - Photo: Nigel Petre.
...55009 is seen again as it departs Perth light engine for Haymarket. 55009 visited Doncaster Works ten days later on the 4th October when its No.1 power unit No.455 was replaced by 446.