_________________ D5905 _________________
English Electric No. 2382.
Built: Vulcan Foundry, Newton-le-Willows.
Date To Service: 08.05.59.
Original Allocation: 34B (Hornsey).
Date Withdrawn: 14.02.71.
Allocation History
34B 8/5/59. 34G 4/60, engine failure 1963. To Vulcan Foundry for refurbishment 7/63. 34G late 1965. Stored Hitchin 1/69. D5905/09 were kept especially for Engineers trains after the withdrawal of the rest, as it is reported drivers preferred the draught-free cabs to those of the more abundant Brush Type 2s. That said, it was more likely that the 'official' reason was to temporarily cover Brush type 2's which were absent due to being fitted with air-braking equipment. Withdrawn 14/2/71. Stored Finsbury Park 2/71-6/71. Stored Stratford DRS 11/6/71-6/73. To G. Cohen 30/6/73. Locomotive cut-up at G. Cohen, Kettering 10/73.
Photographs of D5905 on this site...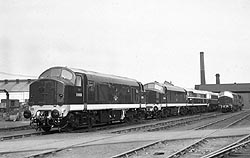 D5906 and D5905 Doncaster Works 05.59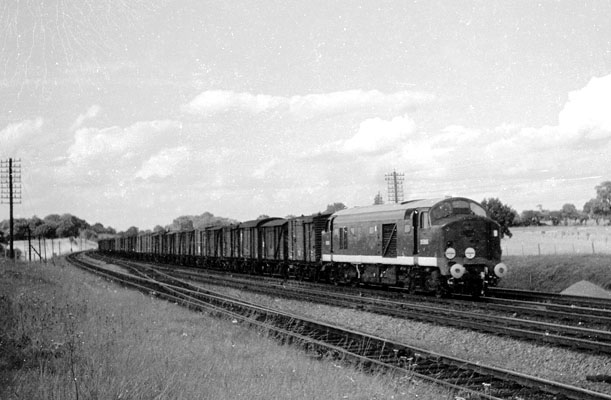 D5905 Potters Bar 11.09.61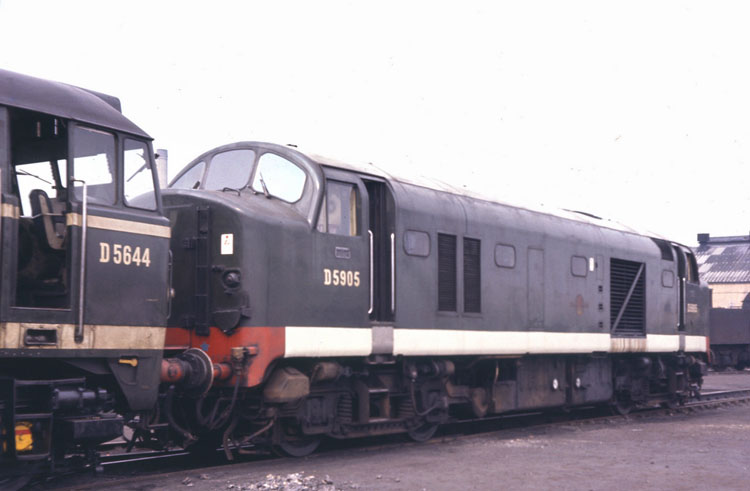 D5905 Doncaster Works 1963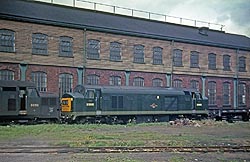 D5905 Doncaster Works 21.05.66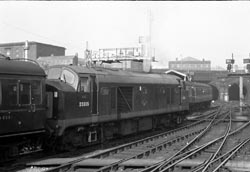 D5905 King's Cross 18.02.67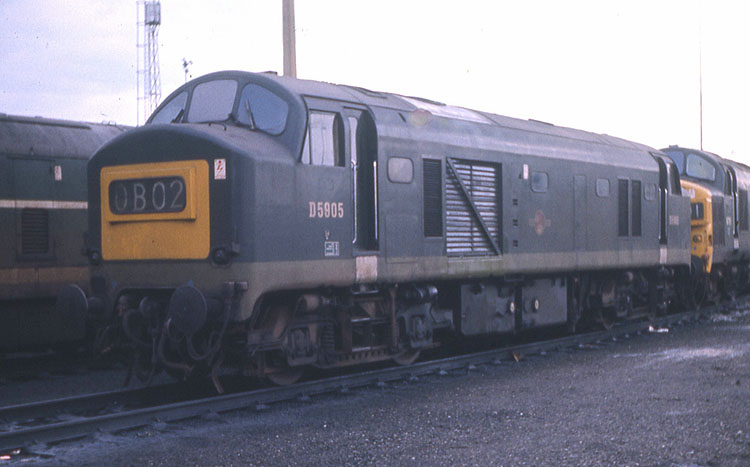 D5905 Finsbury Park c1970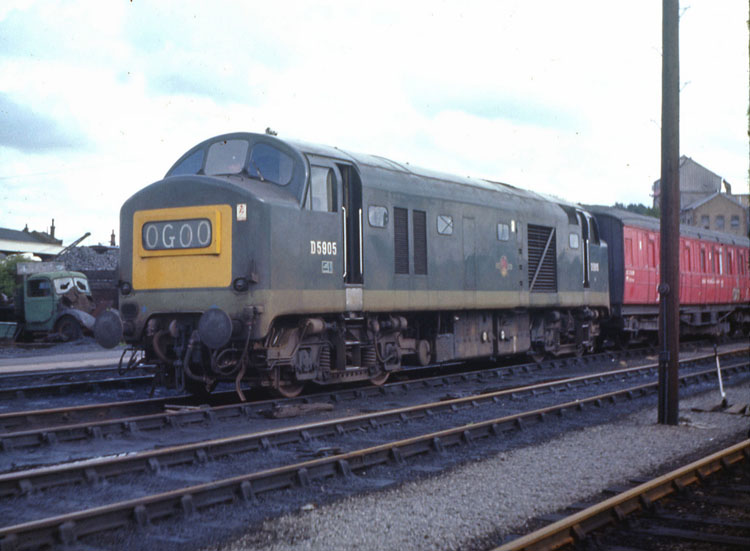 D5905 Hitchin 04/70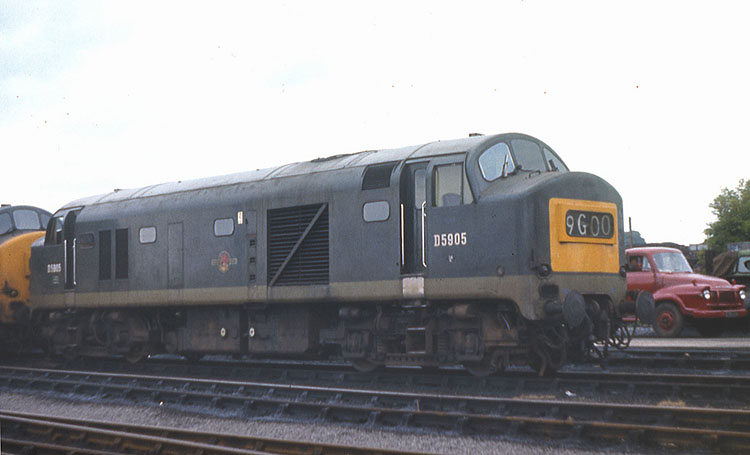 D5905 Hitchin 1970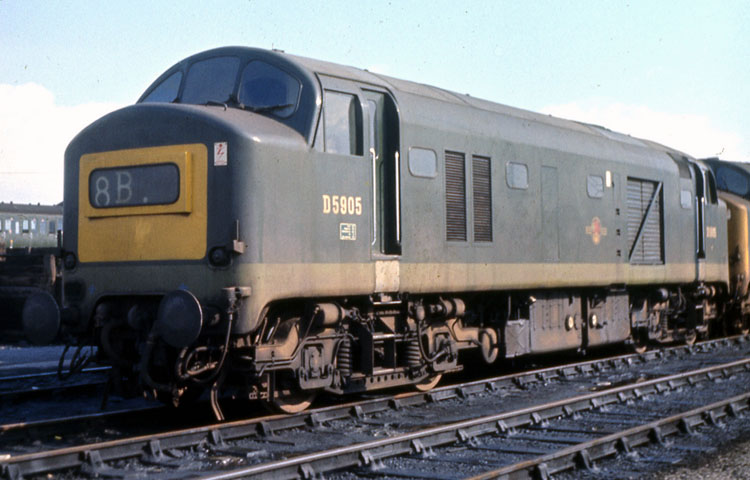 D5905 Hitchin 1970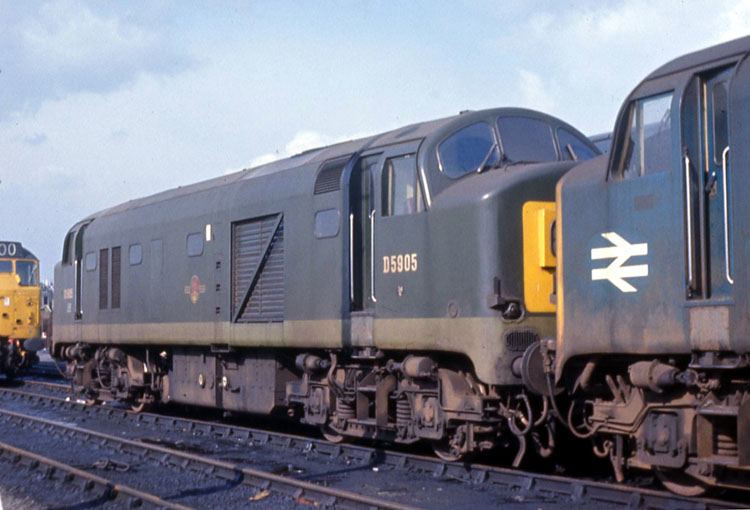 D5905 Hitchin 1970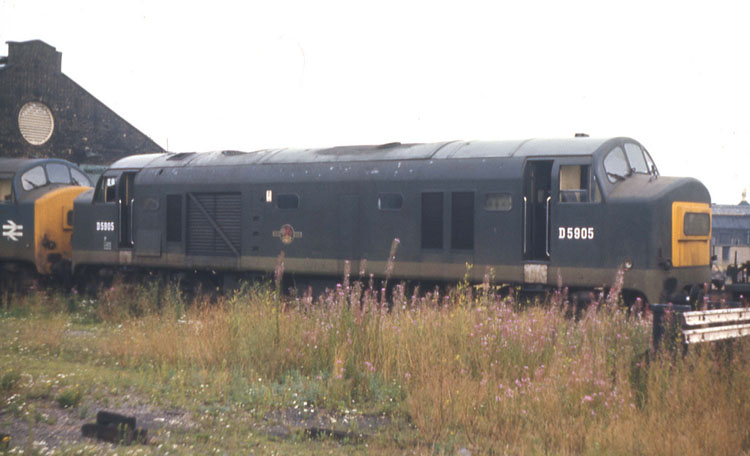 D5905 Stratford c1971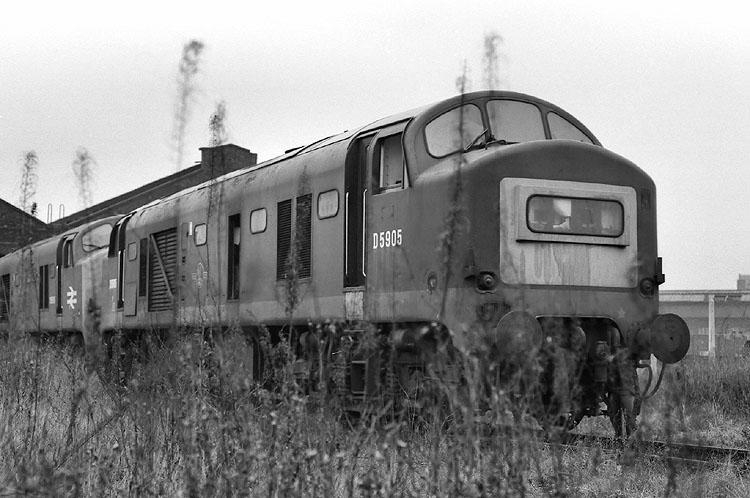 D5905 Stratford 03.01.72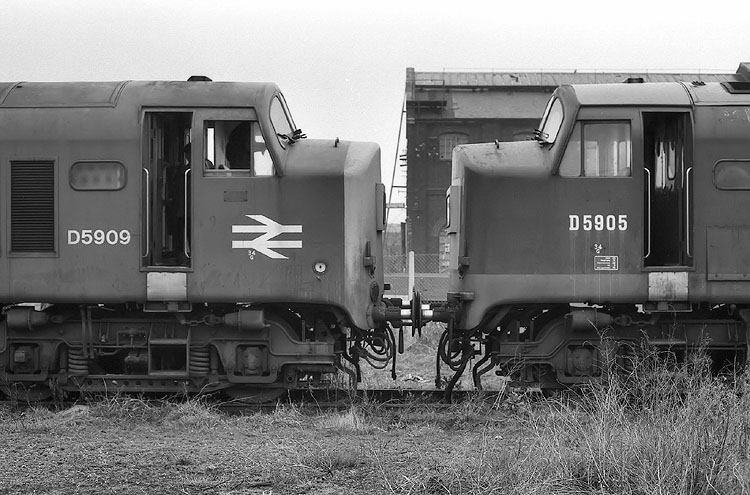 D5905 & D5909 Stratford 03.01.72
LOCOMOTIVES.....HOME