_________________ D5908 _________________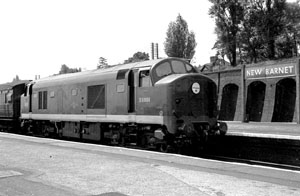 English Electric No. 2385.
Built: Vulcan Foundry, Newton-le-Willows.
Date To Service: 29.05.59.
Original Allocation: 34B (Hornsey).
Date Withdrawn: 09.03.69.
Allocation History
34B 29/5/59. 34G 4/60, engine failure 1962. Stored Stratford then to Vulcan Foundry for refurbishment 7/63. 34G 7/64. Withdrawn 9/3/69. Stored Hornsey 3/69-6/69 and Finsbury Park 6/69-10/69. To Bescot 6/10/69. To J. Cashmore 14/1/70 Locomotive cut-up at J. Cashmore, Great Bridge, in 02/1970 (not at G. Cohen, Kettering 17/1/70 as stated elsewhere). Click here for disposal history.
Photographs of D5908 on this site...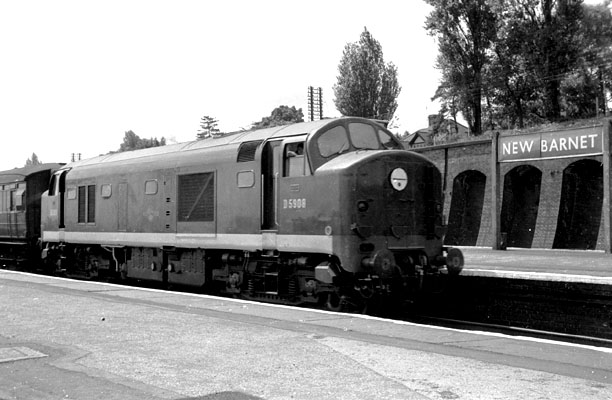 D5908 New Barnet 28.06.59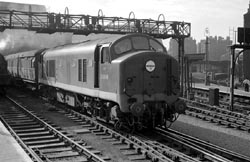 D5908 Kings Cross 07.10.59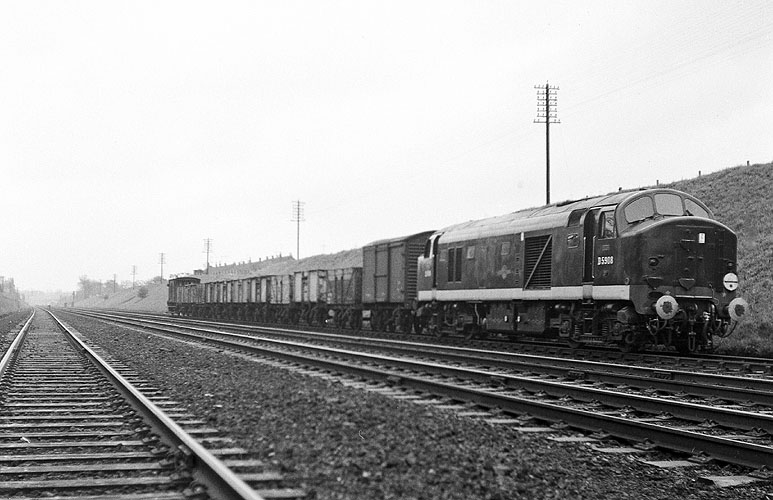 D5908 Hitchin 12.5.62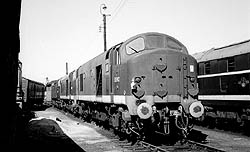 D5902 and D5908 Stratford 20.07.63
D5904, D5901 & D5908 Langley Junction 23.06.68
LOCOMOTIVES.....HOME