English Electric No. 2378.
Built: Vulcan Foundry, Newton-le-Willows.
Date To Service: 22.05.59.
Original Allocation: 34B (Hornsey).
Date Withdrawn: 11/75.
Allocation History
34B 22/5/59. 34G 4/60, engine failure 1963. Stored Stratford then to Vulcan Foundry for refurbishment 7/63. It was the last of the class to re-enter service following refurbishment: 34G 4/65. Officially withdrawn from revenue stock 30/12/68 - though in service after this date. O/L B.R. Research Dept. 31/8/69. To Departmental stock and used in the Derby Tribometer Train. Locomotive retained original number and was not renumbered into Departmental stock. Withdrawn 11/75. Cut-up at Doncaster Works between 12/1/77 & 4/2/77.
Photographs of D5901 on this site...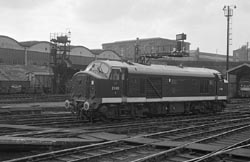 D5901 Kings Cross 30.05.62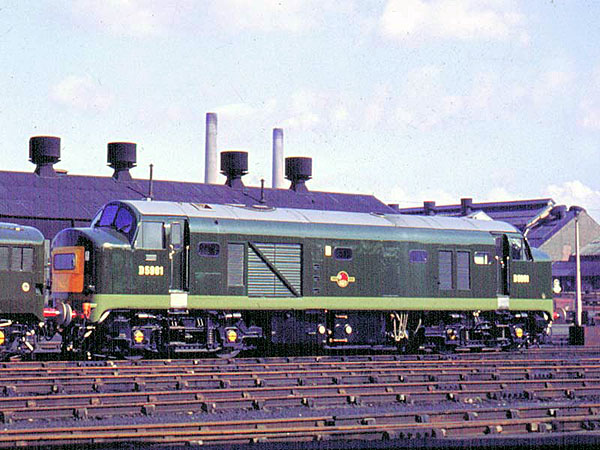 D5901 Doncaster Works 1965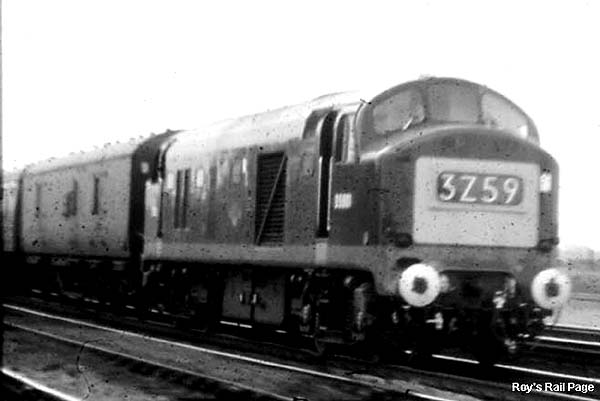 D5901 Peterborough 1965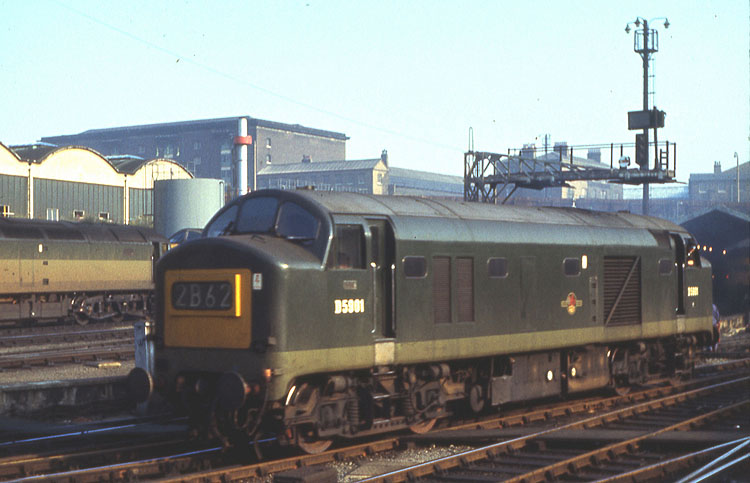 D5901 King's Cross 08/67
D5904, D5901 & D5908 Langley Junction 23.06.68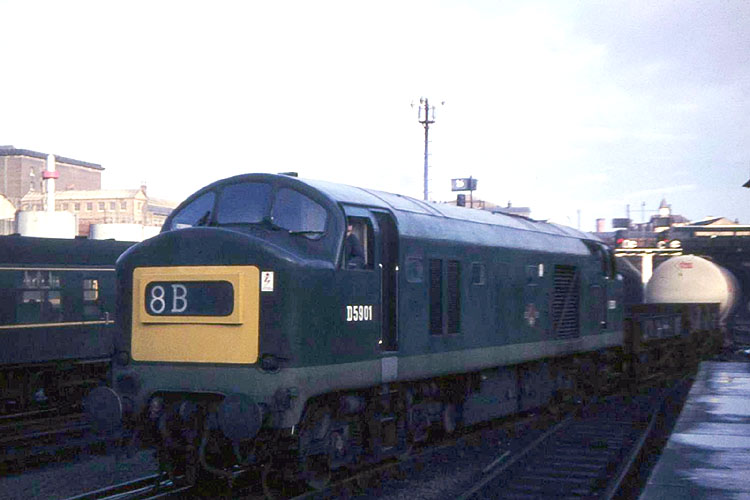 D5901 King's Cross 18.01.69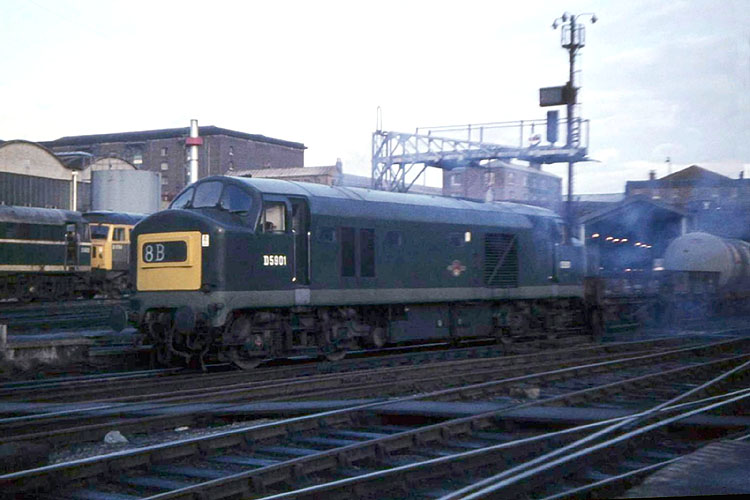 D5901 King's Cross 18.01.69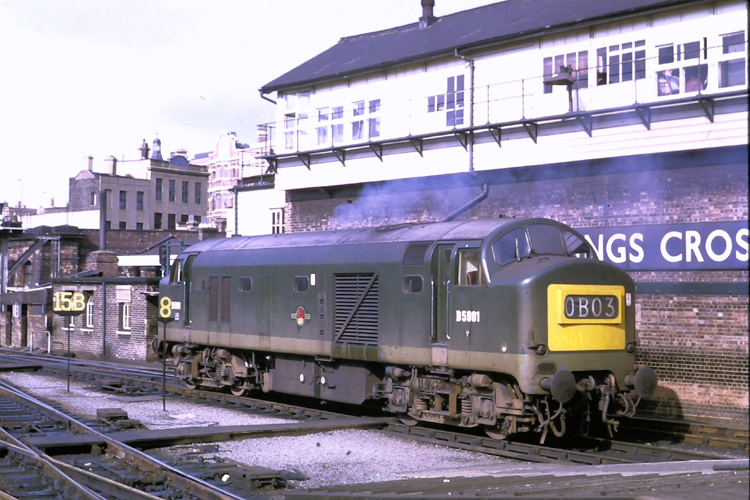 D5901 King's Cross 23.08.69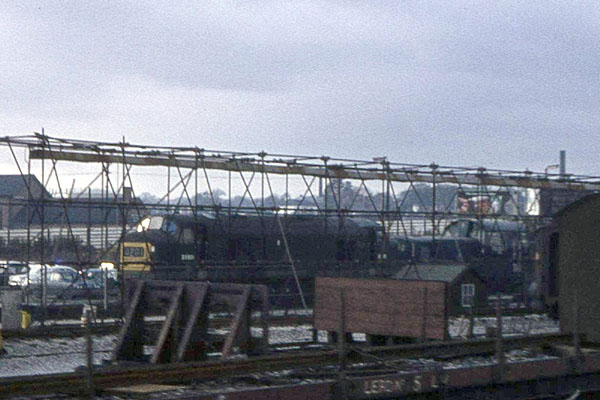 D5901 Derby RTC 08.11.71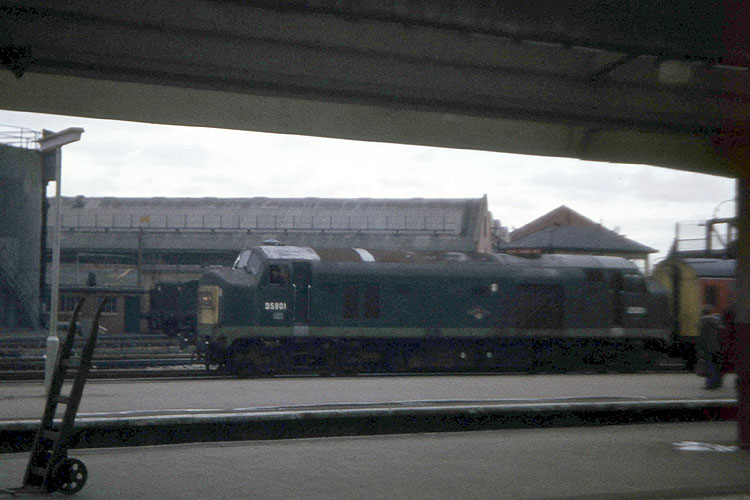 D5901 Derby 02.02.74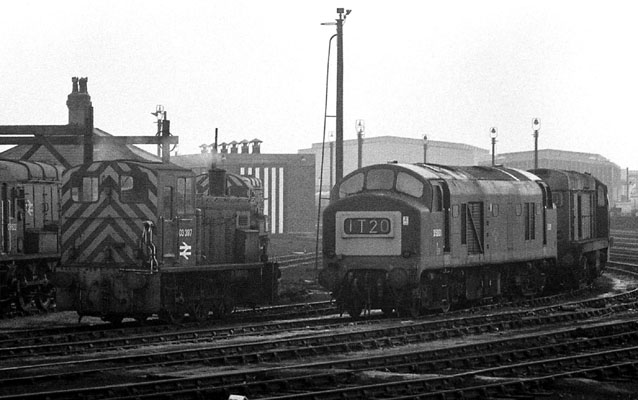 D5901 Derby Etches Park 23.07.74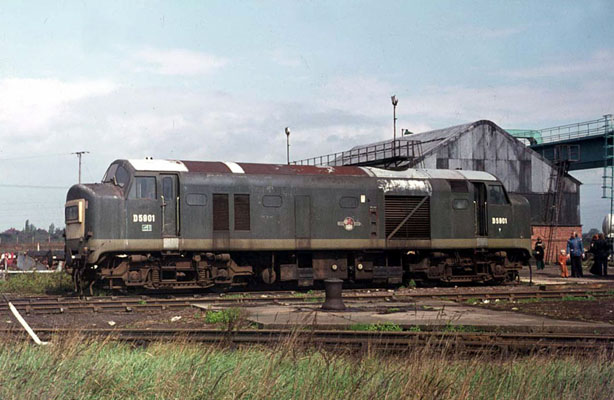 D5901 Doncaster Works 1976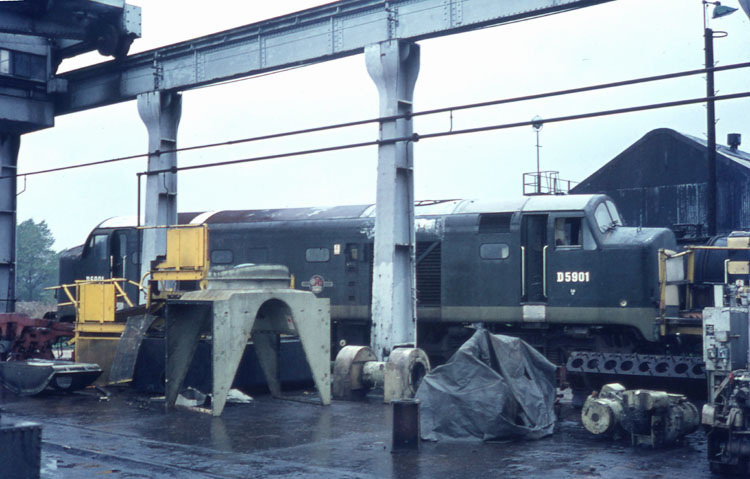 D5901 Doncaster Works 03.10.76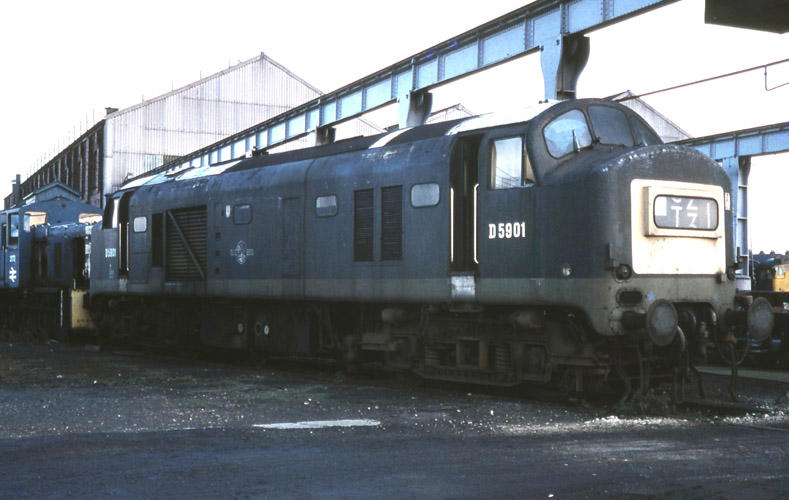 D5901 Doncaster Works 09.01.77