_________________ DELTIC _________________
"DELTIC"
English Electric No. 2007.
Built: Dick Kerr Works, Preston.
Date To Service: October 1955.
Original Allocation: London Midland Region (LMR).
Named: Name applied from new (took the name "DELTIC" as a derivative of the power unit's triangular cylinder arrangement, it being in the form of the Greek letter "DELTA").
Date Withdrawn: March 1961 - Preserved as part of the National Collection.
Allocation History
8C 24.10.55 (for trials). 12A 6/56 (for trials). 1B 10/56. 34B 1/59. Withdrawn 3/61. To Vulcan Foundry for storage. Preserved at the Science Museum, London (arrived 28.04.63). Officially 'handed over' 17.05.63. Locomotive tendered for sale in 1983 but remained at the Science Museum until 1993. Moved to the NRM at York (arriving 21.10.93).
Although original plans were to name the locomotive "ENTERPRISE" it was "DELTIC", that began trials on the LMR in 1955 and continued until 1957, mainly utilized on London Euston - Liverpool Lime Street services. Following its use on the LMR "DELTIC" went to the Vulcan Foundry at Newton-le-Willows for overhaul and re-emerged in May 1958. The London Midland Region, however, was now turning away from long-term diesel projects and instead considering electrification as its preferred method of transition from steam traction.
It has to be noted, however, that in 1960/1 the electrification of the WCML was temporarily halted for review as costs soared. A committee looked at various alternative schemes, including high speed diesels once more. The LMR reputedly thought they might need a fleet of 207 Deltics! Nevertheless the committee thought this nonsensical, given that the ECML were planning to operate a large percentage of main line services with only 22 machines. Imagine the LMR trying to maintain a fleet of over 200 Deltics!! As it was the electrification was given the green light once again.
In January 1959 "DELTIC" was dispatched to the Eastern Region, which had wanted to test the locomotive on its express services as a possible alternative to its Pacific steam locomotives for sometime, and it took up residence on the ECML on services between King's Cross and Doncaster.
A severe phasing gear oil leak saw the locomotive designated a failure In November 1960 which ultimately resulted in "DELTIC" being withdrawn (officially March 1961) It was returned to the Vulcan Foundry once more having completed 450,000 miles in service. A project to repair the locomotive and move it to Canada for yet more trials, and hopes of an export order, came to nought and instead following storage it was sent to the Science Museum in London as part of the transport exhibition. A review of the museums collection in the 1980's led to a new home being sought and it was the National Railway Museum at York that provided further accommodation for the loco, arriving there on the 21st October 1993.
The following links lead to known moves for "DELTIC" during its working life from 1955 until 1960...

Photographs of "DELTIC" on this site...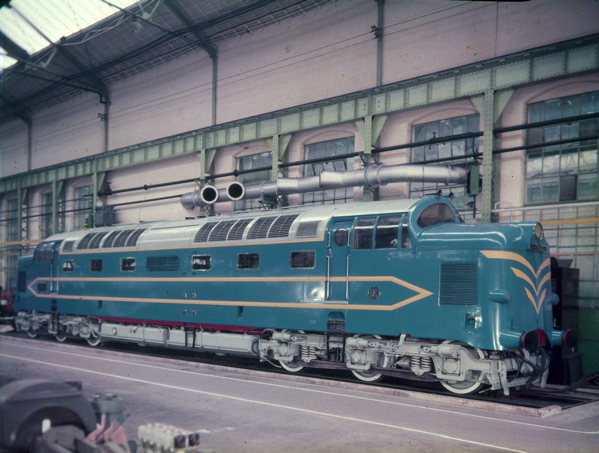 Dick Kerr Works 1955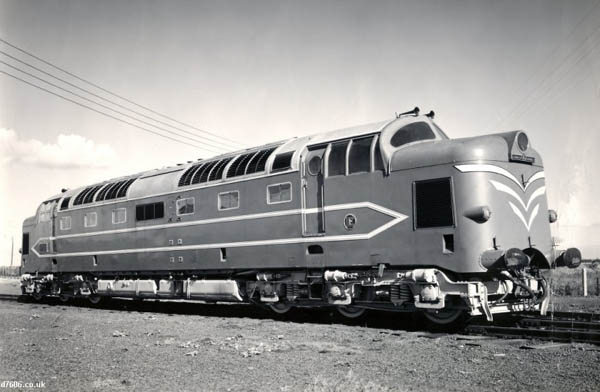 Press Photo (no name) October 1955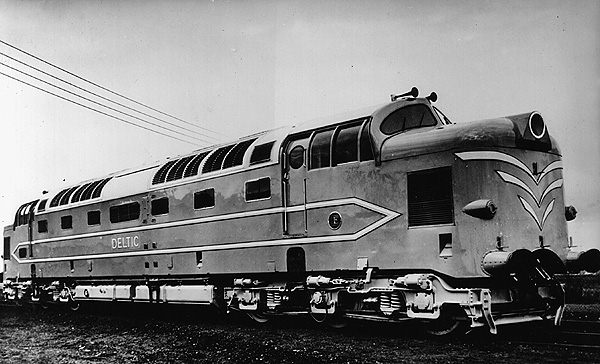 Press Photo 18.10.55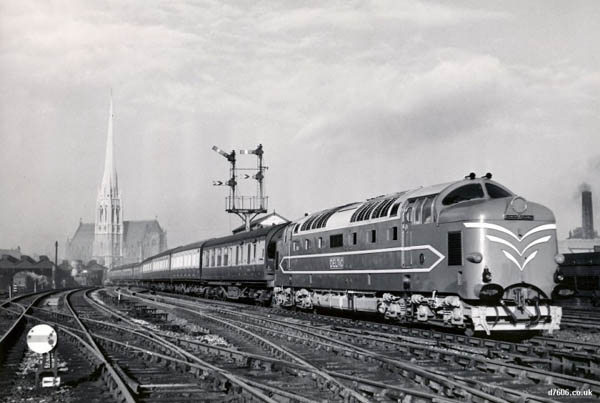 Preston 1956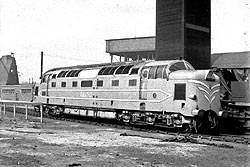 Willesden 08.04.56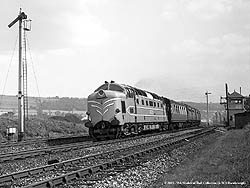 DELTIC Marley 08/56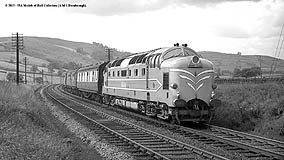 DELTIC Kildwick 08/56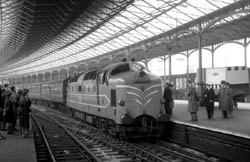 DELTIC Euston 10.11.56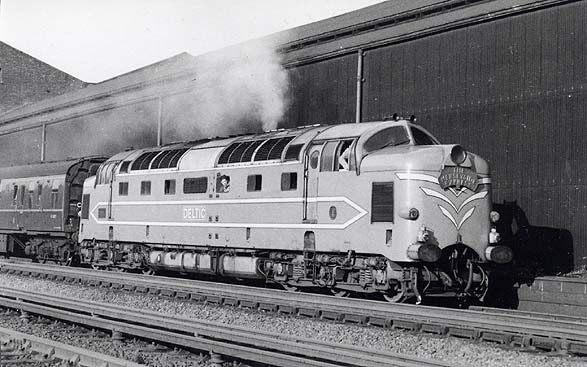 Camden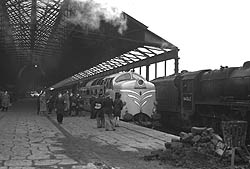 DELTIC Rugby 1958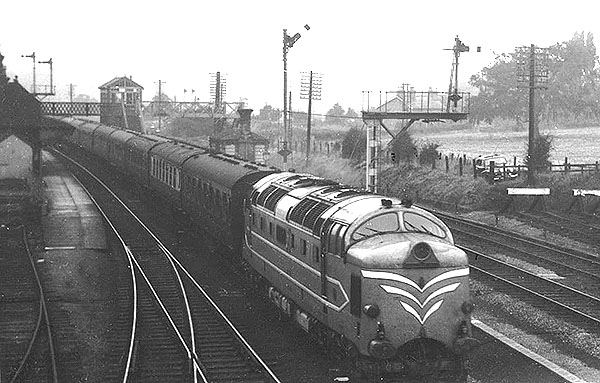 Colwich 12.09.58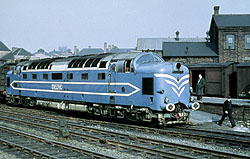 DELTIC Doncaster circa 1958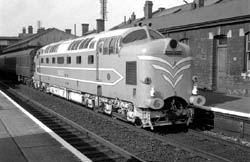 DELTIC Grantham circa 1959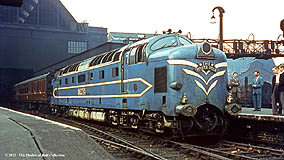 DELTIC Kings Cross c.1959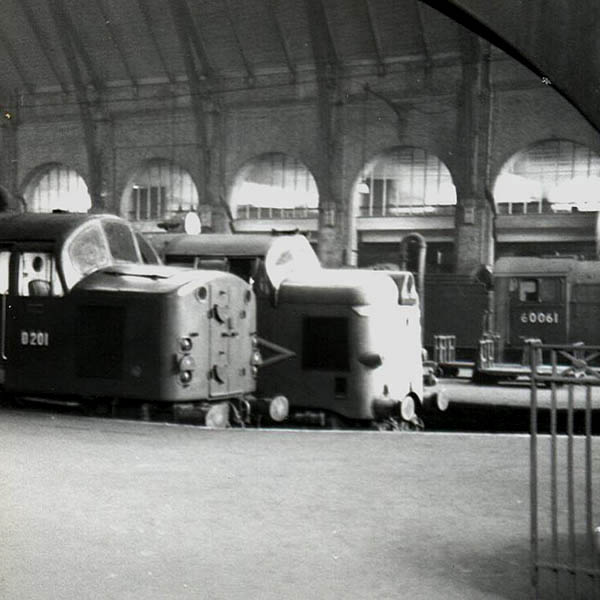 King's Cross 30.05.59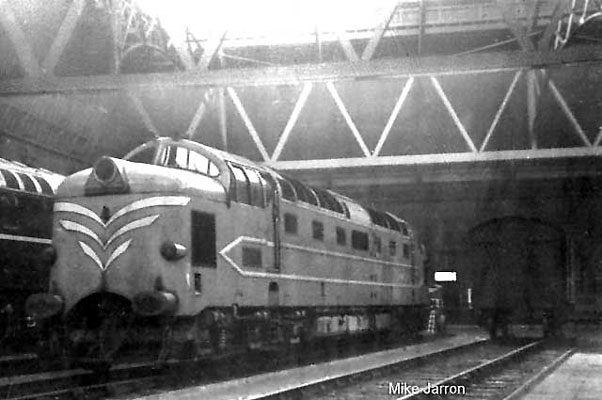 Leith June 1959
Grantham 07.09.59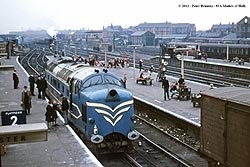 DELTIC Doncaster 19.09.59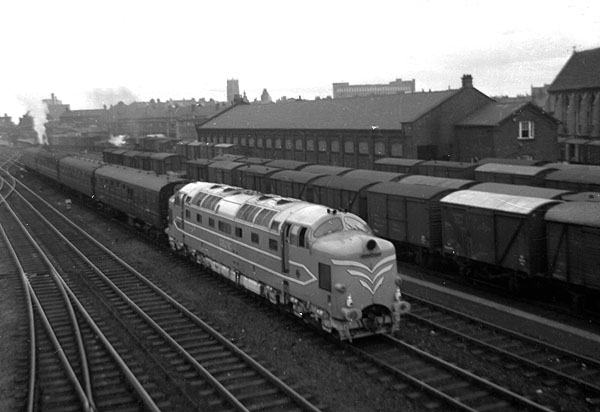 Doncaster 1959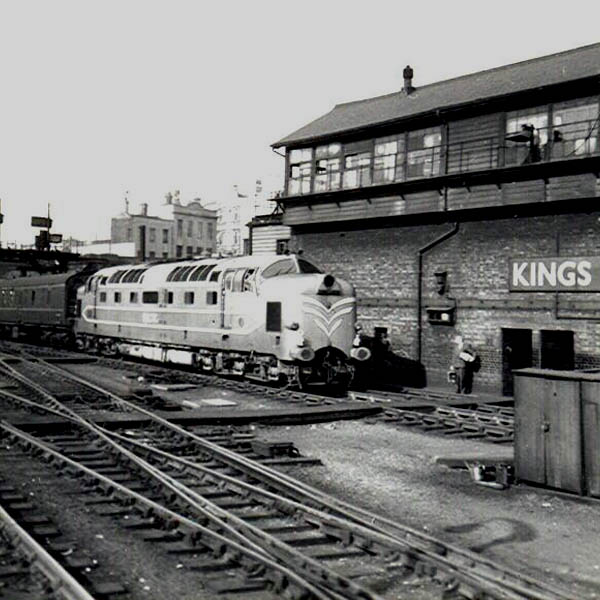 King's Cross 22.04.60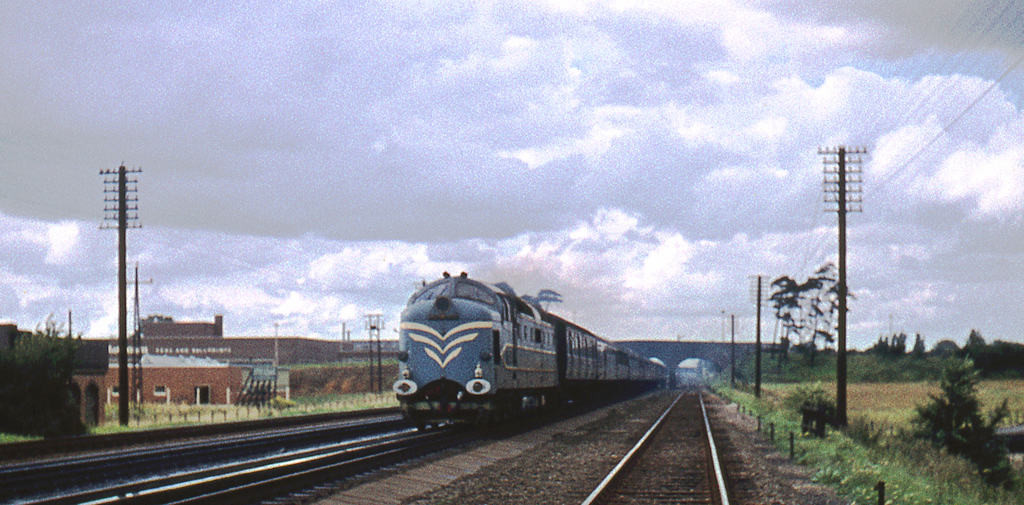 Langley Troughs (Stevenage) 07/60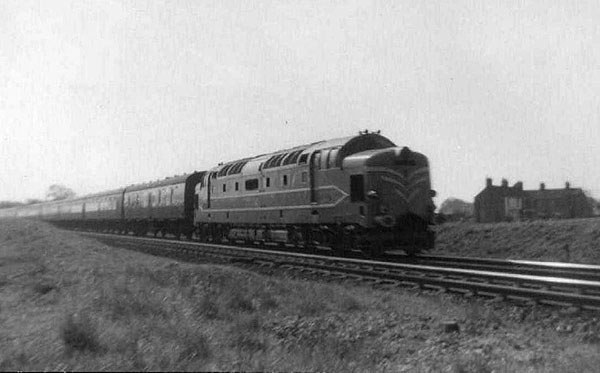 Newark 1960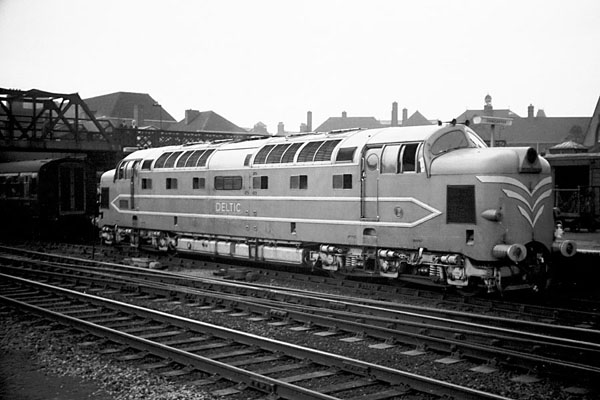 Doncaster 1960
Newark 1960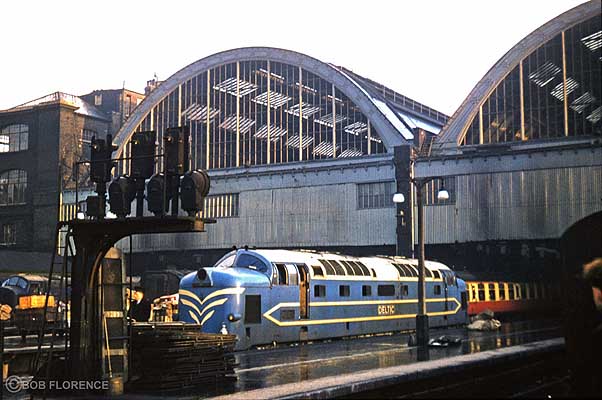 King's Cross 1960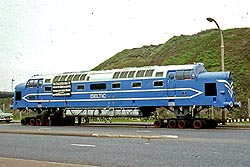 Stonebridge Park 28.04.63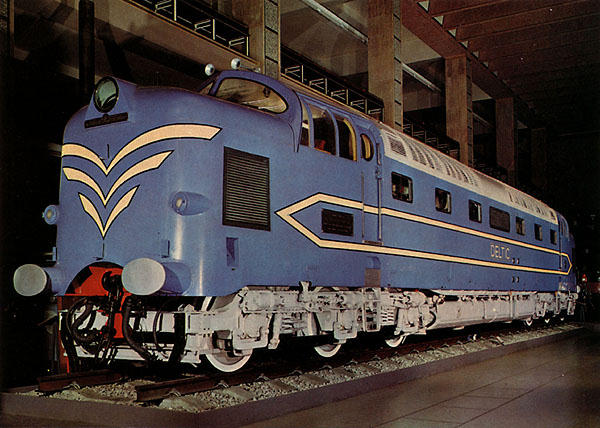 Science Museum
LOCOMOTIVES.....HOME